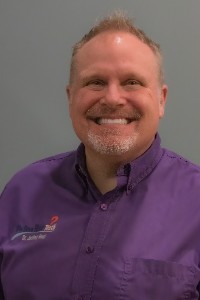 Jeffrey A. Neal, DDS

Born in Portland, Maine, Dr. Jeffrey A. Neal moved to Virginia at the age of 1 and was raised in the rural town of Nokesville, Virginia. He excelled during his high school years and graduated valedictorian of his class. Dr. Neal was voted "most likely to succeed," which he strives to achieve in everything he does. He went on to earn his Bachelor of Science in chemistry from the College of William and Mary in 1993. However, his passion for learning did not stop there, and he went on to study dentistry at the Medical College of Virginia (MCV) School of Dentistry. During his time there, he was able to go to Israel to study and teach dentistry there. He regards this as one of the most rewarding and humbling experiences of his life. Dr. Neal graduated in 1997 with the honor of receiving the Society of Dentistry for Children Award. While studying at MCV, he fell in love with the life and color of Richmond, Virginia, and decided to open his practice in the West-End suburb of Short Pump.
At present, Dr. Neal offers a wide range of general dental services, and unlike most general dental offices, he personally provides orthodontics, treatments for temporomandibular joint (TMJ) disorders and now sleep apnea medicine. Devoted to continued learning, Dr. Neal strives to be the best he can be with all of the current technology. Almost every year, Dr. Neal completes over 200 hours of continuing education courses to provide superior treatment for his patients. He finished three postgraduate residency programs in TMJ disorders, orthodontics and dental sleep medicine. Dr. Neal feels that to be a great general dentist, you MUST be well rounded and up to date on the latest scientific research and treatment modalities.
He chose the name "Who Does Your Teeth" for his practice because he believes in valuing his patients on a personal level, ensuring it does matter "Who Does YOUR Teeth." Whether he sees his patients in the office or out running errands, his patients can be sure he will stop and ask about family members by name. He always finds it easy to remember the littlest details because his patients' lives are important to him, and he always wants to ensure his patient "family" is doing well.
Dr. Neal is a member of the American Dental Association®, the Virginia Dental Association and the Richmond Dental Society. He is also part of a larger worldwide dental society called the International Association of Orthodontics™. There he works with colleagues on a global level to advance the science of orthodontics.
Meet Our Team

Our caring and experienced dental team at Who Does Your Teeth is dedicated to our patients. We make every effort to provide you with comfortable, quality care, and we always put your needs first. We strive to maintain a warm, welcoming atmosphere and to take the time to get to know you and make you a part of our dental family. We invite you to call us today at 804-447-1435 to make your appointment with our dentist in Henrico, Virginia, and to learn more about our dental care. We are eager to meet you!
---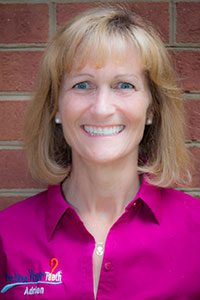 Adrien McInerney – Insurance Coordinator
Adrien has been with Who Does Your Teeth for 4 years. She loves working in the modern environment with wonderful patients, a great doctor, and a fabulous team. She is one of the first faces you will see when you enter the door to the office, sitting at the front desk to welcome you.
Adrien is an expert at managing insurance claims, helping patients navigate the confusing details of this ever-changing industry, to ensure that they receive the maximum benefits from their insurance providers. She also assists our patients with any financial questions and arrangements.
Adrien is proud to be married to her "amazing" husband, with whom she has 2 grown children, 2 cats, and a bird. She enjoys reading and is part of a monthly book club. She loves to travel and has recently discovered riverboat tours on the myriad of European rivers. She also loves being outdoors; her newest hobby is golf, and (depending on the day) she is really having fun with it!
---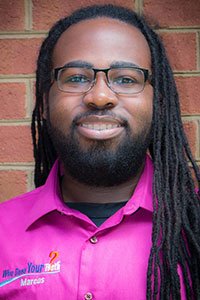 Marcus Smithers – Dental Assistant
Marcus is a native of Caroline County, Virginia. He was introduced to the world of oral health in high school. Upon graduating, he immediately enrolled in ECPI's Dental Assisting Program. Through ECPI's internship program, Marcus was introduced to Dr. Jeffrey Neal and the Who Does Your Teeth team in October of 2014. He loved the office's atmosphere of fun, education, and compassion, and he was thrilled to be asked to join the team after he graduated with his Associate of Applied Science degree in dental assisting in December 2014.
When Marcus is not in the office, he can be found perfecting his crocheting skills, enjoying the latest movie releases or "The Walking Dead" marathons, and spending time with friends and family.
---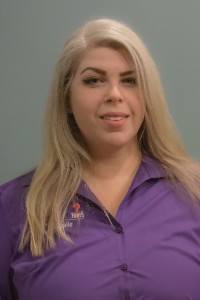 Natalie Cavalieri – Dental Hygienist
Natalie became a part of the Who Does Your Teeth Team in the summer of 2016. She found the quality of care and the team environment to be amazing! Natalie strives for a high standard of care and found all that and more with Dr. Jeffrey Neal and his team!
She graduated magna cum laude with a bachelor's degree in dental hygiene from the VCU School of Dentistry in 2012. Natalie is currently the vice president and continuing education chair of the Greater Richmond Dental Hygienists' Association, and she has held this position since 2014. She also frequently volunteers at the Mechanicsville Christian Free Dental Clinic, where she enjoys bringing care to those in great need.
Natalie's family moved to RVA from the Philadelphia area when she was young. However, she and her whole family are big Phillies fans! Photography is a passionate hobby of hers, which she combines with her love of nature and birding. She and her husband enjoy visiting different state parks and wildlife refuges and going hiking. They are expecting their first child in June 2022 to join their other "babies," which are a Chihuahua, Nina, and cat, Luna.
She also has a RYT® 200 certification in yoga and has been a vegetarian for over twenty years.
---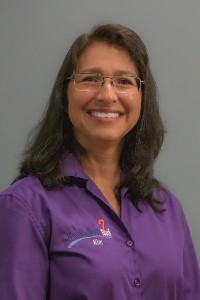 Kimberly Denton – Team Leader/Patient Coordinator
Kim is a native of Florida and began her professional administrative career over 28 years ago at Ocala Regional Medical Center. She attended the University of Florida and has worked in various health care industries throughout her career. She loves the soothing, educational and care-centric atmosphere Dr. Jeffrey Neal and the team provide. She believes that the more personal, one-on-one interaction that his office incorporates ensures that every patient is always given the best possible care. She has a strong belief in better health through preventive care and education.
She is a mother of two beautiful adult daughters. She is an avid health enthusiast and enjoys outdoor activities, reading and absolutely anything having to do with the beach. She enjoys living out in the "sticks" of Powhatan because not only is it quiet, but she can keep her "pet" chickens too!
---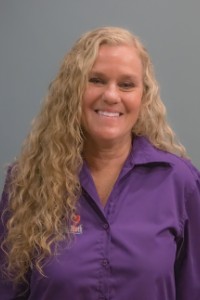 Sheri Wolfe – Insurance and Finance Coordinator
Sheri joined the Who Does Your Teeth team in 2021. She loves being a part of a fabulous team where she can work in a modern environment with wonderful patients and a great doctor. She has been in the dental field for 30 years and is one of the first faces you will see when you enter the door to the office. She is always eager to meet you and looks forward to building a great relationship with every patient.
Sheri graduated from Longwood College with a degree in fashion merchandising / business and was on track to be hired by Miller & Rhoads as their second buyer, but unfortunately, they went out of business before she could start her planned career. However this turned out to have a positive outcome because she found herself employed in the dental world and never looked back.
Sheri is an expert at managing insurance claims, helping patients navigate the confusing details of this ever-changing industry to ensure that they receive the maximum benefits from their insurance providers. She also assists our patients with any financial questions and arrangements.
Sheri is a local who grew up in Chesterfield and spent her weekends with her family in Mathews County on the Chesapeake Bay. She has three grown sons and is expecting her first grandchild in September. She stays busy on the weekends hiking and working on projects in her yard.
---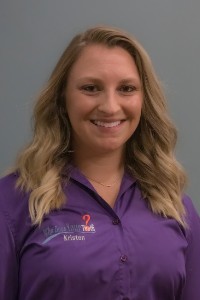 Kristen Robbins – Dental Hygienist
Kristen joined Dr. Jeffrey Neal and the Who Does Your Teeth team in March 2020. Personalized dental care is very important to her, and she found that same passion with Dr. Neal and his team. She loves taking care of her patients while getting to know them and their families.
Kristen began her dental field journey when she was 16 as a dental assistant intern and from there went on to become a dental assistant for the next six years. She graduated from Virginia Commonwealth University School of Dentistry in 2016 with a Bachelor of Science in dental hygiene. She is the president of the Dental Hygiene Honor Society and serves on the as a delegate and chair for the Richmond chapter of the Dental Hygiene Association.
Her passion for her profession has led her to travel with Virginia Missions of Mercy (MOM) to Belize, Honduras and Jamaica to provide dental care for those in need. Kristen is also very involved with her local outreach programs and is a staple at MOM projects throughout the year. Currently, Kristen is working toward obtaining her master's degree in public health.
In Kristen's spare time, she spends time with her husband, Richard, her family and her furry babies; Kodi, her Pomsky, and her two cats, Pumpkin and Buddy. She enjoys driving her Jeep to the outer banks where she unwinds with surf fishing and quiet beach time.
---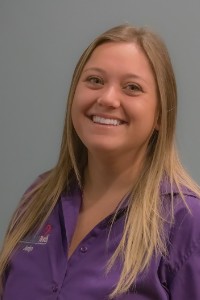 Jordyn Fodill – Dental Assistant
Jordyn was first introduced to Dr. Jeffrey Neal and his team as an intern with the ECPI Dental Assisting Program in September of 2020. She found that she enjoyed the variety of services Dr. Neal's extensive training allows him to offer his patients and officially became a Who Does Your Teeth team member in November of 2020.
Once she graduated from Atlee High School, she originally planned to pursue a career in dental hygiene, but while attending her second year at ODU, she realized that, though she was fascinated with the dental health world, the hygiene side was not the path she truly wanted to follow. She returned home to Mechanicsville and worked at Kreggers Tap and Table in Ashland, where she had been employed for six years as a manager & bartender. She continued to look for a career path in the dental world that suited her and found the ECPI University Dental Assisting program and discovered that assisting was the career she was meant to be in.
Jordyn enjoys spending time with her large family, often vacationing with her entire family to the Outer Banks and Sandbridge in the summertime and the mountains during the winter. In her off time, she spends time with her two cats, Tito and Skyy.
---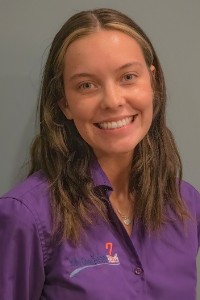 Hannah Bayless – Dental Assistant
Hannah joined Dr. and the Who Does Your Teeth team in April 2022 but was first introduced to Dr. in January of 2022 when she was chosen to intern with the Who Does Your Teeth team as part of her ECPI University dental assisting curriculum. Hannah knew from the beginning of her internship that the warm, welcoming atmosphere that Dr. created in his practice was one she wanted to be a part of.
Hannah has been fascinated with dental health care since she was very young. She loved going to see her dental professionals and learning about teeth and proper oral health care. In her senior year, she began researching options for her career in dental health and discovered ECPI University's dental assisting program and promptly applied. She was accepted, and once she graduated high school in 2019, she was able to start at ECPI immediately. Her only concern was finding an office that shared her passion for oral health and offered a feeling of comfort for both patients and staff alike, so she was thrilled when the first office she worked in was such a good fit.
When not working, her favorite way to unwind is spending time with her dog, Marley, and shopping with her mom. She is a long-time dancer and enjoys helping out at the studio she trained in when she was younger. She also keeps the tradition of a regular Friday "game night" with her friends.
---